LINGERIE FOR TRANSGENDER WOMEN
AND TUCKERS
COMFORT, PRACTICALITY, AESTHETICS
Effeuillantine is a lingerie brand dedicated to tucking. We offer underwear designed especially for transgender women and other individuals who practice tucking (drag-queens, cross-dressers…).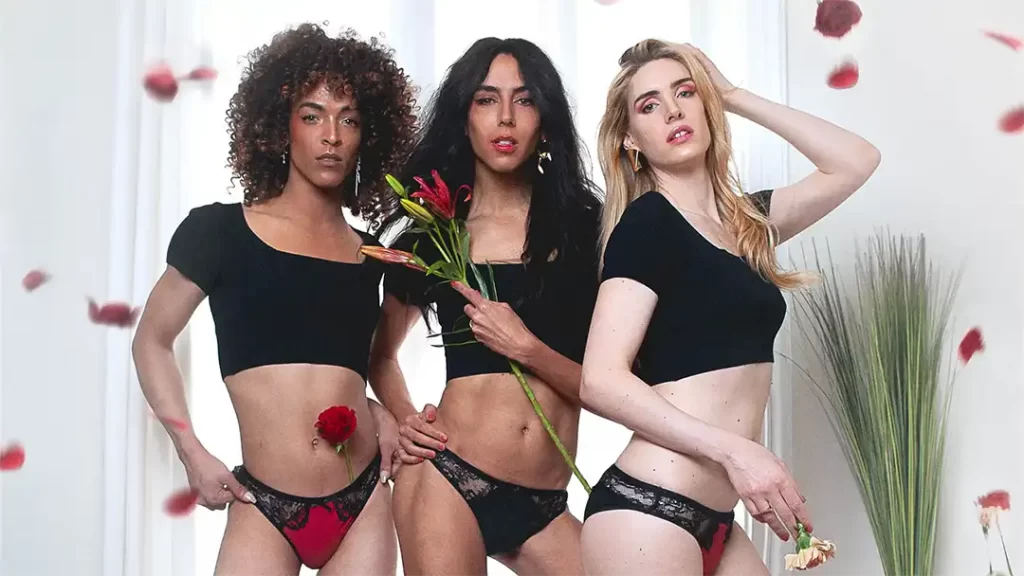 EFFEUILLANTINE, YOUR BRAND
With Effeuillantine, we want transgender women and people who practice tucking to finally have THEIR dedicated brand. A brand that adapts to them, reassures them, makes them sublime.
Most of you have experienced that uncomfortable moment during the day when your anatomy doesn't stay in place, when you're afraid to move around, go on long journeys or even leave your house. Now you can finally have peace of mind, wear the clothes you like, and feel comfortable.
We have the great honour of collaborating with Lisa and Amber, two Instagram queens who, inspired by our project, joined the Effeuillantine adventure. Together, they carry the values of the brand while making our panties sublime. Our muses thus play their part in building the future of this project together. At the dawn of this adventure, their support is precious to us.